Another Example of how we are using the 340B program to expand and increase charity care.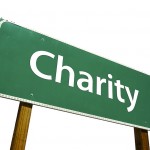 As a 340B covered entity, we continually look for ways we can expand and increase charity care for our patients with need. Here is another example.

My 340B DSH hospital has a diabetes clinic. In many cases, we try and work with our hospital based clinics (defined as being on your Medicare Cost Report) to understand 340B and how it can help offset the cost of healthcare to our disproportionate share of Medicaid and Medicare/SSSI patients. Not to mention our already large amount of charity care we provide to patients who simply cannot afford their healthcare cost. Our medical director at this clinic wondered how this benefits his patients specifically, and I did not have a good answer. We talked about this and went ahead with a voucher type program.

At the diabetes clinic, we discovered that there are patients that are struggling to cover the cost of their or their family's diabetes medications. One example is a single mom who had one child with Type I diabetes, she was already having a hard time paying for her child's insulin. Unfortunately, a second child also developed Type I diabetes and this was going to be an unfeasible financial burden for her. The clinic does have some samples, but not enough to cover her long-term. We worked with our outpatient pharmacy (it is nice to have your own outpatient pharmacy, but you could contractually do this with a contract pharmacy as well) to develop a voucher process that will allow for the clinic to have a set number of insulin vials per month on charity care, we are starting with 200 vials and we will assess the need for more or less as we move forward.

If you are considering this or wondering what the benefits of 340B can be, this is a good financial example, and the intent of the 340B program. When a hospital based clinic patient takes an outpatient prescription to our outpatient pharmacy, we purchase those medications at 340B pricing. This provides additional savings for our hospital. To extend and provide additional savings for this patient population, we can take patients who have financial need and give them the same medication on charity, and purchase the medication on 340B pricing. This allows us to stretch our charity care even further. You do need to think about the outpatient pharmacy and the cost to fill these prescriptions and 340B provides great savings, but there still is a cost for the drug.

This is our 340B Charity Care Voucher pilot. After we work out the process kinks, we plan on expanding this to our other hospital based clinics. If you have a similar program, please send it to us and we will post it as an article. We need to share our stories with each other and our legislature. If you have any specific questions, please send them on, we will answer them.