So what is going on in the world of 340B?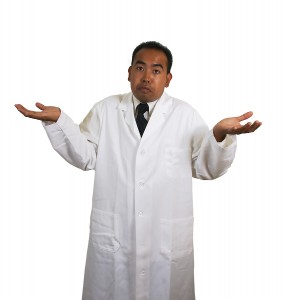 I hope you are ready for some serious 340B in the trenches discussion, because I have been so busy with my recent transition (I'll tell you more later), that I need to get some stuff off of my chest. In this article, we will discuss some of the recent headline sin (<---this is a typo, but thought it actually makes sense and should just leave it in) the 340B world, how the Orphan Drug Exclusion is playing out, what - No OPA in the middle of open enrollment, Baxter's second letter, and my favorite - GPO Exclusion is making PhRMA more money!
Job Change: I am happy to announce my retirement from the world of Director of Pharmacy at a 400-bed DSH site (not an actual retirement as I am not 55 yet, but I am running with that tag line). I have come to the final realization that I can not continue to help manage my health-system's 340B program, be editor for the 340B Program Blog, and be the CEO of Turnkey Pharmacy Solutions (our 340B management company) while being a full-time pharmacy director. I believe my wife stated it best when I proclaimed this realization and she said, and I quote (hard to get her sarcasm right, but trust me, it is there) "Really! you can't be good at everything, at the same time!" I am pretty sure too many late nights and failure to carry my load of the household duties has somewhat jaded her to the cause, but I aim to make amends (although, me setting up shop in a home office and being around during the day may not have been a step in the right direction). In any case, although I continue to help support my health-system's 340B program and our other hospitals we help manage, I am officially full-time in the 340B space. We have been setting up quite a few external audits for various 340B covered entity types. If you are interested, let me know.

Headlines: We are going to cover most of the headlines that have recently come out in the next few sections. One key one that may have been overlooked is that HRSA did post the results of 8 more audits, you can find them here. I will be breaking these down in a future (but soon) article. The one thing I keep looking for is the sanctions, and they still say "to be determined." Quite a few issues surrounding Contract pharmacy false positives and billing Medicaid when the covered entity elected to carve out. Another note worthy headline is that Apexus has updated their FAQs so you can now search them (versus perusing the hyperlinked pdf's trying to find what you are looking for). You can find the FAQ page at Apexus here.

Orphan Drug Exclusion: Well, it is here. As of October 1st, 2013 CAH/SCH/RRC covered entity types can officially purchase Orphan Drugs that are used on eligible patients for an indication other than the orphan drug indication(s). If you thought our PhRMA colleagues were going to go away quietly in the night, it is not so (you didn't really think that did you?). Senator Hatch (R-UT) expressed his disappointment for the HRSA ruling on Orphan Drugs and recently PhRMA has requested the Washington DC federal district court to block the HRSA ruling on 340B purchases of orphan drugs. On the other side of the coin, SNHPA is wondering why the Orphan Drug Exclusion is even there in the first place and is hoping to repeal it. Although I wonder the same thing, I tend to like this middle of the road approach.

No Money, No . . . Federal Government: This one fascinates me quite a bit. The whole lack of appropriations and current furloughs of federal employees and staff of course goes much wider than HRSA and OPA. But, this is not a social commentary blog (okay, well, it isn't usually anyway), so I will keep it confined to the 340B Program. We are in the middle of open enrollment and we all get the email that in summary says, "we were sent home, the website is up, I hope it doesn't break, good luck and we'll see you when they let us come back to work!" I have mentioned it before, the OPA staff do a pretty dang good job, and I am sorry they have to go through this. Dear OPA, we hope you come back soon!

Baxter's second letter: I change my mind, I don't want to talk about Baxter's second letter. I am having fun summing things up, so here is what the jest of the second letter is, "okay, so we were told our first letter was wrong, we don't get to tell everyone that most of our drugs are non-covered outpatient drugs just because somewhere in the world somebody did a bundle payment on it, but we think it was just our title that was off, so we changed it, and in general we still think we are right." So, if you are Baxter and reading this, give me a call, I think I can help you here. No, seriously, I have met with a lot of the Baxter people, and they are great, I just think the letters were interesting.

GPO Exclusion – Money Maker for PhRMA: I can't believe this hasn't been talked about more. I really need to do a separate article on it, and probably will, but had to save the best for last here. Let's call a spade and spade. PhRMA dislikes the 340B program because it decreases revenue for them. Well, the GPO clarification that specifically stated how a retrospective split billing system should work in hospitals was a boon to PhRMA. I have talked with many pharmacy directors, and DSH hospital after DSH hospital is reporting an increase in pharmacy spend of hundreds of thousands due to the WAC account (in some cases, six-figure expense increase every month). I've discussed some of the details why in a previous article, but I thought I would be able to get this down at my facility and have come to the realization we will always have some WAC purchases and it will not ever be a small amount of money. I know we all try and play well in the sandbox, but let's go ahead and call this one a win for PhRMA and a loss for hospitals taking care of patients. There are some things that each DSH needs to do to limit the WAC purchases and a lot has to do with your NDC monitoring (which is good for both expenses and compliance). I have some ideas on this, email me if you are interested.