Our Top Three Concerns with the 340B Mega Guidance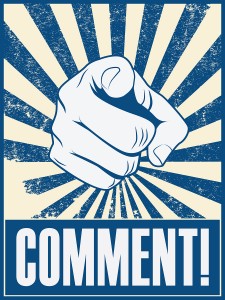 Over the last month, many of our clients have been asking for input on the 340B Mega-Guidance (officially titled: 340B Drug Pricing Program Omnibus Guidance). We have also been onsite conducting external 340B audits and are already assessing the impact of the Mega-Guidance if it is finalized in its current form (which has some significant consequences). In case you have been hiding under a rock, here is a link to the official document: 340B Drug Pricing Program Omnibus Guidance.

For focus, we are going to address the three (3) areas of the 340B Mega Guidance that we feel will have the most impact. We strongly recommend all affected parties provide comments to HRSA on how this would impact your covered entity. (We will cover additional areas in the next post)

1) Covered Outpatient Drug Two-Part Limiting Definition Test (pg. 22): This one is tough! The primary focus is concerned around bundled drugs being non-covered outpatient drugs. What is interesting is that it focuses on Medicaid reimbursement, and only mentions other third party payors as part of a contrasting statement at the bottom of page 22.

The two-part limiting definition states that a drug is a non-covered outpatient drug and not eligible for 340B pricing if it is 1) "provided as part of, or incident to and in the same setting as the services listed in section 1927(k)(3)," which are just about every outpatient area you can think of; and 2) the drug can be paid by Medicaid as part of the service "and not as direct reimbursement for the drug."

The guidance then states that this limiting definition to exclude drugs from 340B purchasing does not apply when "a drug is provided as part of a hospital outpatient service which is billed to any other third party [not Medicaid] or directly billed to Medicaid.

It seems clear in the preceding wording that the definition is based on Medicaid reimbursement. However, the exclusion states how Medicaid is billed. We definitely need some clarification on which one it is. We feel that basing it on reimbursement is very difficult as every state Medicaid can have different formularies for what is separately reimbursed. Covered entities may attempt to bill separately and that is how drugs have accumulated up to this point. We are also concerned if it is solely based on reimbursement that ACO/Medical Home models (i.e., capitated patient payment systems) could fall into a "bundled payment system" and all drugs administered to patients in these service models would be non-covered outpatient drugs. This would adversely incentivize covered entities to not enter into ACO or ACO like agreements. Also, think about CAH hospitals and how they are cost-based reimbursed by CMS. Would these drugs also not count since there is no direct reimbursement for the drug, rather a percentage reimbursement based on actual cost? This would result in a negative impact on CMS as they are paying for care based on actual cost. Finally, how do we even accumulate on a model that requires us to know the ultimate reimbursement of a patient? It is very tough indeed.

Please think about the impact on your covered entity and provide comments as appropriate.

2) Infusion Services Orders Need to Be Written from a Qualified Location and Provider (pg. 26): "The dispensing of or infusion of a drug alone, without a covered entity provider-to-patient encounter, does not qualify an individual as a patient for purposes of the 340B Program." This one is pretty straight forward. If the order for the infusion services drug was not written from a qualified location by a qualified provider for a qualified patient, then you cannot use 340B. In fact, if you are subject to the GPO Prohibition, you need to use WAC. Ouch!

I think back to my DSH hospital. We had agreements with our providers (e.g., oncology clinic providers), but they were technically a different business unit of our parent organization, and therefore not a qualified child site or location. We felt that our infusion service visit was the qualified visit as we provided care and had at least in part joint responsibility of care for that infusion. If the patient coded, it was our infusion clinic that provided the care for that patient. This scenario is clearly not going to be okay with the current language. The hard part is that this infusion center is where we provided charity care and took insurance plans that many providers were unwilling to take due to reimbursement issues. To have to buy these drugs on WAC is a significant concern.

If your site has an infusion center that services patients that do not have orders written from qualified locations, you may want to assess the impact on your program and share your perspective with HRSA.

3) Outpatient versus Inpatient Status for Qualification (pg. 27): "… an individual cannot be considered a patient of the entity furnishing outpatient drugs if his or her care is classified as inpatient." It also states that "An individual is considered a [qualified 340B] patient if his or her health care service is billed as outpatient to the patient's insurance or third party payor."

This is the section that many people are interpreting that patients who discharge from the hospital as inpatients could not have their drugs filled as 340B. The other interpretation is that accumulation systems need to accumulate based on how a drug is billed, or more accurately, how it is reimbursed by payors. Once again, like the non-covered outpatient drug issue, we don't always know when we are dispensing the drug what the insurance status will be. We know what the patient's status is at the time the drug is being dispensed.

An interesting test is this: If a covered entity were to use a physically separate inventory (i.e., 340B, GPO, and WAC if it is a DSH), the pharmacy technician would fill the patient's order using a specific inventory based on the patient's status at that exact point in time. They would not be factoring in Medicare's 72 hour rule or a two-midnight rule, as they don't have a crystal ball to know if the patient is going to be admitted as inpatient or not.

The discharge prescription part is really concerning. At my previous hospital, we were attempting to identify patients at high risk of medication non-compliance and providing a financial support process for their discharge medications. CMS has recognized the importance of medication adherence and teaching at discharge as well, and now include it as part of their "Core Measures" for success. Many hospitals have instituted a discharge prescription program to ensure patients leave the hospital with all of their needed medications. For GPO Prohibition hospitals, they would now need to buy their inpatient discharge medications at WAC. Once again, adversely incentivizing hospitals to create such programs that have a significant impact on readmissions to the hospital (a significant cost for healthcare as a whole).

Please assess how this may impact your covered entity, and provide comments as appropriate.

There are other areas of concern, and some areas we feel are positive (e.g., GPO Prohibition exemptions). We will continue the discussion, but wanted to start with these three first. Please provide your comments to HRSA, and please remember that the deadline is October 27th, 2015. Below are the information and ways on how to submit comments:

You may submit comments, identified by the Regulatory Information Number (RIN) 0906-AB08, by any of the following methods. Please submit your comments in only one of these ways to minimize the receipt of duplicate submissions. The first is the preferred method.

Federal eRulemaking Portal: http://www.regulations.gov. Follow instructions for submitting comments. This is the preferred method for the submission of comments.

Email: 340BGuidelines@hrsa.gov. Include RIN 0906-AB08 in the subject line of the message.

Mail: Krista Pedley, Director, Office of Pharmacy Affairs (OPA), Health Resources and Services Administration (HRSA), 5600 Fishers Lane, Mail Stop 08W05A, Rockville, Maryland 20857.