Recentish (it may be a word) Updates in the 340B World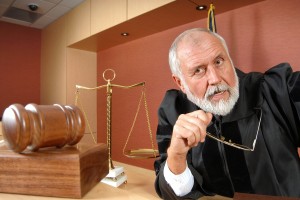 ***Orphan Update*** – On May 23rd, 2014, a District of Columbia Judge, Rudolph Contreras, ruled that HHS does not have rule making authority to direct how the Orphan Drug Exclusion statute is applied in applicable hospitals (i.e., CAH, SCH, RRC, and CAN type covered entities). He did feel it was a reasonable way to administer the statute (allow use for non-Orphan indications); however, without rule making authority HHS cannot create the rule. This is a result of a lawsuit from drug manufacturers, and we will likely see the 340B pricing be removed from affected covered entities in the near future.

340B Compliance Tip of the Month: Take a look at your crediting process for drugs to ensure that credits cross to your hospital accumulator. Some systems credit in a billing system and not the EMR where the data is pulled. Related to this is how patient own meds, white bagged meds (when patients need to use a specialty wholesaler for high cost drugs and they are shipped to you or the patient), or Patient Assistance Programs (PAP) are treated in the system as far as accumulation.

Well, it has been a lot of busy weeks since the Winter 340B Coalition Conference. Of course this is evidenced by the fact I have not wrote up the highlights from the last day of the conference. My goal is to do that and share some highlights from a recent 340B University I had the opportunity to provide a presentation for and to attend.

A quick update on us, I am excited to announce that Rich Iverson is full-time with Turnkey Pharmacy Solutions, our 340B services and consulting company. This is great because I have been busier than I want to be. In the last two months we have provided onsite HRSA audit support for a DSH hospital, an external 340B audit for two DSH hospital, external 340B audits for eight CAH hospitals, and presented at 340B University on contract pharmacy, mixed-use setting, covered entity perspective of HRSA and Manufacturer audits. Plus, coordinating efforts for the rest of our work that needed to be completed. Of course, starting with this article I am writing on the plane ride home from an audit. (By the way, unless you receive upgrades for being a frequent flyer, go for the plane seat rows for the second emergency aisle. They are longer and the seat in front of you can't recline, while your seat can).

I reviewed my notes from the last day of the coalition conference. I must say, it is easier to write the article right after you hear the presentations. The key items I felt were important were the great discussion on legislative changes to congress, 340Bair, and a recap of legislative action for 2013.

For congress changes, I will not go through the details, but there are a significant amount of people retiring or leaving office for other reasons that could change some of the key players for and against the 340B program. The take home message is to a) come to the DC conference in July and interact with your senate and house representatives from your state and b) to prepare a message for why the 340B program is important for your hospital and clinic and what it does for vulnerable patients with need in your community. Of course, this means you need to have some things you are doing. As I travel around the country and work with various covered entities (typically providing 340B independent audits) I get to hear a lot of neat things people are doing to take care of their patients with 340B savings. The hard one to measure and determine impact are sites that would be in the red financially without 340B savings. I personally know for a fact of a couple of small facilities that would have closed down without 340B savings. When I think of access for patients in that community, especially elderly and those with disabilities, this truly becomes an access and service issue.

340BAir and other Con or Pro 340B groups (like 340BFacts), are all part of the reality of where the 340B program is today. I don't think we should judge either group to harshly (depending on what side of the aisle you sit). I personally feel the reality is somewhere in the middle. The 340B program does in fact provide critical support for many patients in need and in many cases, meets a gap that is difficult to cover in the absence of the 340B savings for the covered entity. At the same time, compliance of the program is not where it needs to be. HRSA's efforts have been huge at improving compliance, and I am grateful for the additional funding going to HRSA to help out with compliance oversight in the program (both covered entity and manufacturer). Note to covered entities: self-audit your program regularly and be an active participant in oversight of your vendors and the output of your vendor solutions. Note to manufacturers: We need to do a better job of protecting you from 340B diversion and managed care duplicate discounts (not Medicaid, well, we need to protect from Medicaid too, but I am talking about rebates to insurers other than Medicaid).

340B University (March) – Commander Pedley was there, and no she did not give us any hints on the Mega Regulation (for the record, Chris Hatwig tried his best and she was a rock at not providing anything). She did confirm that the current plan is still to release the draft for comment in June. I believe we will have 60-days to respond, so be ready as this happens over July and the busy vacation summer season. One item that was new to me at the University session was that there is an additional option for OPA that is coming regarding compliance. There will likely be user fines for non-compliance. No details on how much or how this works, but we can add that to the options of terminating the covered entity, terminating the contract pharmacy(ies), and paying back savings. Although it is possible to have criminal penalties too, it is still highly unlikely and was not mentioned.

Whew, I really need to break these up into more articles. I hope to add a compliance tip every month, so stay tuned; and let me know if you have a good one to share.

Two Side notes:

1) I am presenting at 340B University at ASHP Summer Meeting and a CE on 340B on Monday. If you are at either event, let me know if you have any specific questions and I will be more than happy to help.

2)W e have a booth at the DC 340B Coalition Conference, so if you are going, please stop by and say hello.