340B Audit Preparation Is the KEY!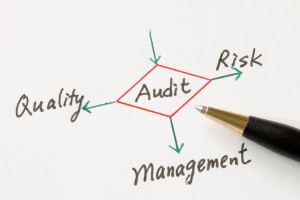 October and November have been busy for us because of 340B Audits. We are assisting four (4) hospitals with 340B HRSA Audit preparation (yes, they all received HRSA letters early in November). HRSA is officially back to work, mandatory vacation is over, and it sure feels like a little catching up is being done, or at least a solid attempt to get another group of audits done by years end. This was also in addition to the three external requested audits we completed in October.

This experience has provided a lot of insight as to where you should be focusing your 340B compliance efforts:

#1: If you do not have an internal compliance plan, get one! Of course, you should start with your comprehensive policies and procedures and build your compliance plan and audit guides from there. Apexus has some sample policy and procedures you can find on their website, and if you prefer a more turnkey set with recommended auditing guides, you can check out: Turnkey Pharmacy Solutions' Policies, Procedures, and Auditing Guides.

#2: Resource Compliance: In too many cases, we have seen where staffing and budgetary pressures have led to hospitals and clinics under-resourcing staffing for 340B compliance processes. If you can, add some staff to do this OR consider outsourcing if adding staff is either not an option or too hard to recruit. If you do hire staff, you must get them to a 340B University or 340B Coalition meeting as soon as possible, AND make sure they go back to one of those meetings at least annually.

#3: If you are doing 340B Contract Pharmacy, make sure you are checking for false positives and potential changes in your patient identification process that could lead to diversion. Take careful consideration of your provider list (i.e., if you are including providers that practice in and out of your covered entity, then what measures are you taking to prevent false positives). Does your third party vendor offer some additional prescription identification measures to decrease the risk of false positives (e.g., diagnosis bridge, encounter provider-script provider match, shorter claim period for non-fully employed docs).

#4: Staff Education: At a hospital/clinic level, it is critical that your staff know the implications of purchasing and providing drugs to other hospitals and clinics. It is too easy for staff who are unaware of specific purchasing needs to know how to obtain drugs in an emergent situation and to do it correctly 100% of the time with out proper education. If you are a GPO Exclusion site, does your staff know that they cannot simply buy drug from another pharmacy if the drug they are buying could be used for an outpatient or observation patient? When needing to sell drug to another pharmacy, they must make sure it is not a 340B drug AND if you are a GPO Exclusion site, it needs to be at WAC pricing (since that is what you will pay to replace it).

#5: For hospital administered 340B drugs, direct order purchases and other purchasing can cause significant issues. More for GPO Compliance sites, but whenever you are going away from your triple-split system, there is a risk of 340B non-compliance. These processes deserve a close review and formal written processes that are consistently followed to ensure compliance.

I have a few more, but those are some definite highlights. The take home message is that you need to dedicate time and resources to ensuring your site is 340B audit ready, . . . TODAY! The time to get 340B compliance ready is not after you receive your HRSA audit letter. If you are in need of some guidance or help, please email me at rnahoopii@turnkeyrxsol.com and we can get you started on the right path.